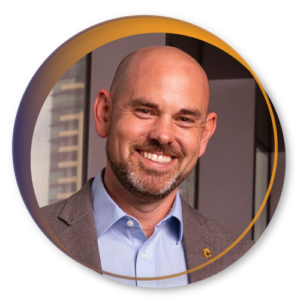 Keynote
LUV​*​ Lessons with Dave Ridley
What does the airline industry have to do with golf? "Not much" would be the likely answer from most…unless the golf industry is not concerned with employee satisfaction and customer retention.
Drawing on more than 25 years of senior executive experience at Southwest Airlines (NYSE symbol LUV*), Dave Ridley will share lessons he learned in creating and sustaining customer loyalty in an industry that is otherwise known for customer indifference.
From three planes and fewer than 200 employees in 1971, to 750 planes and more than 60,000 employees in 2020, the Southwest success story is highlighted by 48 consecutive years of profitability that is relevant to any enterprise—including the golf industry.
Dave will talk about the commitment to people—Customers and Employees—that has led to Southwest's well-recognized culture, productivity, employee retention, and service excellence that has driven its unprecedented success.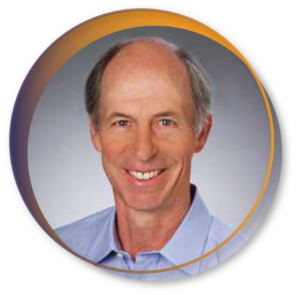 Dave Ridley
Former SVP Southwest Airlines,
Leadership, Service and Culture Expert
Bio
Dave Ridley retired from Southwest Airlines in 2015 after a 27 year career. During this period, he served as a senior executive in a variety of operational, commercial, and staff functions including: SVP Chief Marketing Officer; SVP People and Leadership Development; SVP Business Development; and VP of Ground (Airport) Operations. From 1998 until his retirement, he served on the Executive Committee, the CEO's staff responsible for strategy and corporate policy.
During Dave's years at Southwest (1988-2015), the company grew from a $700 million in revenue regional airline flying to 26 U.S. cities to become the largest domestic airline in the United States with over $20B in revenue, now flying to over 100 cities in 41 states, Mexico and the Caribbean. Southwest is the only airline in the world to post a profit every year for the past 48 years and it consistently ranks in Fortune's 'Top 10 Most Admired Companies in the World'. Its unique culture is well known and recognized as a reason why Southwest is generally regarded as being one of the best companies in the world to work.
Dave now provides keynote speeches and advises organizations around the world sharing lessons learned in his career at Southwest regarding building a world class brand based on service excellence, the type of leadership required to do so, and the importance of a healthy corporate culture in sustaining it.
A native Texan, Dave earned his BBA in the Honors Business Program at the University of Texas at Austin in 1975 and received his MBA at Southern Methodist University in 1981. Prior to joining Southwest in 1988, he worked in marketing and business development capacities with several Dallas area companies.
Dave has enjoyed 40 years of undeserved good fortune as the husband of Mary Flo Ridley. They are the grateful parents of three children as well as the grandparents of eight wonderful grandchildren. He is a passionate golf nut whose addiction thereto is perhaps superseded only by his love for ice cream.
MCOR20 Power Hour
Association CEOs discuss the biggest threats and opportunities in their respective industries: travel and small business. They'll engage in a robust chat about the current business environment, and explore how to operate and succeed in a new normal. Join us for this intelligent and profound exchange of ideas and insights. 
Brad Close
President, National Federation of Independent Businesses
Bio
Brad Close is President of NFIB, the nation's leading small business advocacy organization. As NFIB's chief executive officer, Brad focuses on advancing NFIB's advocacy efforts in Washington, D.C. and through the organization's unmatched 50-state network and grassroots operation.
Prior to being named President in 2020, Brad served in leadership positions with NFIB for more than 18 years. As NFIB Senior Vice President for Public Policy, Brad guided the organizations lobbying efforts that led to the creation of the Small Business Deduction, included as part of the Tax Cuts and Jobs Act of 2017.
Brad also integrated NFIB's advocacy resources, including federal and state Government Relations, Political, and Grassroots, into one cohesive team. He led a state policy team with offices and in all 50 state capitals, and oversaw the NFIB Research Center, and the organization's political and nonprofit fundraising operations.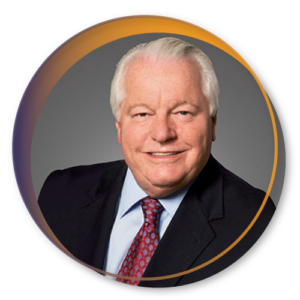 Roger Dow
President & CEO, U.S. Travel Association
Bio
Roger Dow is the President and CEO of the U.S. Travel Association, the national trade association that represents all segments of America's $2.6 trillion travel industry.
Since joining the U.S. Travel Association in 2005, Dow has led the transformation of the formerly fragmented organization into a united advocacy force now recognized as one of the most effective industry associations in the country.
Prior to joining U.S. Travel, Mr. Dow advanced through the ranks at Marriott International in a career that spanned 34 years. He joined Marriott International as a summer lifeguard at the sixth Marriott property and eventually rose to Senior Vice President of Global and Field Sales, where he led Marriott's 10,000-person worldwide sales organization. His many accomplishments for the company include the development of Marriott Rewards, the world's leading frequent traveler program.
Mr. Dow also served in the United States Army with the 101st Airborne Division in Vietnam, where he received the Bronze Star and other citations.