Dear Multi-Course Owners and Resort Operators,
Everyone at Rain Bird is very excited to continue our corporate partnership with the NGCOA, and we are especially excited to take part in the MCOR23 Leadership Retreat in beautiful Monterey, CA. Rain Bird is also extremely excited to be a new sponsor of the Top Agronomic Officers (TAOs) meeting during MCOR. We look forward to seeing friends, meeting new members and discussing the challenges and opportunities associated with being a multi-course owner and resort operator. Our guiding philosophy at Rain Bird is the "Intelligent Use of Water", and we only focus on irrigation. As such, we believe that Rain Bird is positioned to provide guidance and support for all golf course and resort operators to better understand the opportunities to improve playing conditions and use fewer resources, such as water and energy.
We sincerely appreciate the partnership and look forward to a great event.
Sincerely,
Scott Ellwood
National Accounts Manager
Since 1933, Rain Bird has been solely dedicated to innovation in irrigation — from pump stations to sprinklers. Whether you're making small upgrades now, planning for a big renovation in the future or researching systems for a new course, Rain Bird delivers precision irrigation for flawless playing conditions plus bottom-line benefits that keep your course finances in top shape.
Simplified Upgrades: Update to new software with a few clicks—no digging required. That means lower costs and less disruption to play.
Forward-Thinking Design: Only Timeless Compatibility™ philosophy means no product is obsolete and no customer is left behind.
Irrigation-Only Focus: With a single focus on irrigation, Rain Bird provides an in-depth understanding of your challenges that less-specialized brands can't match.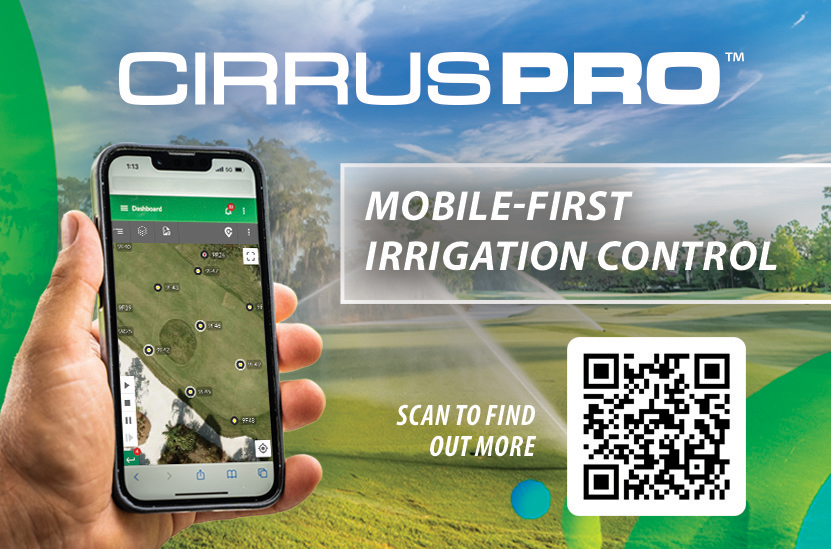 ​