Speaker line-up developing daily; visit often for updates.
Brett Campbell | Executive Chairman | aboutGOLF
Brett Campbell is a visionary who has established a reputation for turning vision into reality through sound implementation. Brett drives material business advantage by engaging staff and clients, developing unique business offerings and grounding it all in financial information that levers the business. Combining managerial, financial and IT acumen he provides strategic insights into business growth and opportunities within the IT sector. Previously, Brett was co-founder and leader of Nintex, the world's leading Workflow platform for Microsoft. Brett was personally responsible for creating and driving the culture which resulted in a Global Partner Program which grew to over 900+ partners supporting over 5000+ customers in 90 countries. This resulted in an offering that supported 22 languages across 90 countries, with 8M users from 8K+ customers worldwide. He grew Nintex from $0 to over $55m software platform and successfully divested Nintex for over $222m in 2013. Prior to his Nintex success, Brett had a highly successful career in the Tech Consulting space with Australia's first GOLD Partner OBS which was eventually acquired in 2013.
Alex Goodman | Senior Sales Director | Toptracer
Alex oversees sales and business development efforts for Toptracer's North American market, leads the outside sales team, and manages partnerships including PGA of America, Troon, KemperSports, Omni, and many more.
Goodman brings 15 years of golf and sales experience, as well as international development and non-endemic partnerships. While at Topgolf, he also helped lead the development of Partnerships for Topgolf Media as Director of Global Partnerships for Topgolf. During his time, he was responsible for connecting brands like Mastercard, Hertz, Under Armour, FanDuel, and others to Topgolf via comprehensive partnership deals.
Prior to Topgolf, Goodman spent 7 years at Reed Exhibitions where he led sales for the Global PGA Show Portfolio including spearheading the acquisition and growth of the PGA Show China and PGA Show Asia. Alex graduated from James Madison University and is on the Faculty for the CMAA Business Management Institute.
Cathy Harbin | Owner, Pine Ridge Golf Course | At-Large Director, PGA Board of Directors
Cathy Harbin's pedigree includes Class A PGA Master Professional status since 2000. She is also a member of the LPGA and NGCOA. With over 30 years as a golf course operator, Cathy has perfected training and operational systems that create a consistent world class experience and sustainable profits. Cathy has had a diverse path through golf that few others match. She was General Manager of the World Golf Village courses, Executive Director of Golf 20/20, Vice President of Golf for ClubCorp and now owns her own golf course. Cathy's commitment to growing the game and making it accessible for all is unwavering. Currently, she serves as the At-Large Director for the PGA Board of Directors and is Vice President of the NGCOA.
Jim Hinckley | CEO | Century Golf Partners
Jim is one of the most experienced executives in the private club, resort and golf management industry, having been involved in the ownership & management of more than 500 golf courses during the course of his career. Jim worked his way into the golf shop and soon became the assistant golf professional and then head golf professional while he earned his college degree. He moved to ClubCorp's corporate office in Dallas in 1977 and, under the direction of ClubCorp Founder Robert Dedman, Sr., he learned the business and continued to grow within the organization and became President. During Jim's tenure, ClubCorp owned and managed over 300 country clubs, resorts, private city clubs, golf courses, and real estate developments; had $1.6 billion in assets; $925 million in annual revenues; and 22,000 employees. Upon leaving ClubCorp in 2002, Jim joined in the formation of WMC Management Company, LLC (WMC) with Olympus Real Estate Partners. WMC managed over $3.5 billion in assets, including golf courses, hotels, resorts, multi-family, and real estate investments. WMC's holdings also included the Arnold Palmer Golf Management brand. In 2005, Jim acquired WMC and formed Century Golf Partners. Together with his partners, he continued to build the company's golf portfolio by acquiring the Arnold Palmer Golf Management (APGM) brand, plus a total of 80 courses over several years. In 2014, Century Golf and Jim were selected to oversee the American Golf Corporation and Jim served as CEO of both companies. That assignment was completed in 2019 and today Jim oversees Century Golf and its wide range of golf, resort, entertainment and private club related assets. Jim serves on numerous industry boards, including the National Golf Course Owners Association; American Junior Golf Association; We are Golf; and he is a past member of the PGA.
Jay Karen | Chief Executive Officer | NGCOA
Jay Karen is the CEO of National Golf Course Owners Association, where he leads the golf industry's trade association and initiatives to support the success of the golf course business. In his role at NGCOA, he has chaired the board of the industry-wide advocacy coalition, We Are Golf, and served on the Golf USA Tee Time Coalition board, a joint initiative with the PGA of America, and the advisory board of the World Golf Hall of Fame. The Wall Street Journal, Bloomberg, CBS Radio, New York Times, Washington Post, NPR, the Golf Channel, Golf Digest and many others call upon Jay for his insights on the golf industry. Jay has also served as CEO of two associations in the lodging and hospitality industry, and he is a certified association executive by the American Society of Association Executives. Jay currently serves on the board of directors of the US Travel Association and ASAE. Jay is an Honorary Commander for the Joint Military Base in Charleston and a mentor in the College of Charleston's MBA program.
Jordan Klein | Managing Director | Robert W. Baird & Co. Incorporated
Jordan Klein is a Managing Director and leads Baird's Global Travel, Leisure & Hospitality advisory practice. Since joining Baird in 2012, Jordan has advised on over 40 transactions in the sector, including sellside, buyside and growth capital raises. Within the golf sector, Jordan led the sale of Concert Golf Partners to Clearlake Capital Group, GolfTEC's acquisition of SkyTrak, the sale of Trip Logic (including ShipSticks) to a private investor group, on the buyside in the recent Troon transaction and the sale of Sequoia Golf to ClubCorp. Over his 22 years in investment banking, he has advised on ~$100 billion in transactions.
Jordan started his career as an Analyst and Associate for Bear, Stearns & Co. Inc. and JP Morgan, and subsequently as a Vice President with Lazard, all based in New York. Jordan received his Bachelor of Science in Finance and International Business from the Kelley School of Business at Indiana University.
Karin Mast | Senior Vice President | Miles Partnership
Karin has fifteen years of experience in senior leadership positions in destination marketing and today works with clients like the PGA National Resort and Spa, the Kahala Hotel & Resort, Preferred Hotel Group Consulting and numerous destination and tourism offices to develop future-focused marketing strategies that align with the needs of today's travelers. She jokes that her role at Miles really requires "miles" in the truest sense, as you'll often find her engaged in meetings with hotel and hospitality clients around the globe, or speaking at industry events like the state of Hawaii annual tourism conference or the regional tourism organizations tech summit in New Zealand. She holds a bachelor of arts degree in communication and rhetoric from the University of Wisconsin-Madison and is an HSMAI Certified Hospitality Digital Marketer (CHDM).
David Pillsbury | CEO | Invited
David Pillsbury was named CEO of Invited in June of 2018. He has held numerous leadership roles in the golf industry over the past 30 years, starting his golf career at American Golf Corporation (AGC). At AGC, Pillsbury led innovations including the formation of American Golf Country Clubs, the Private Club Member Platinum Program, the Nike Golf Learning Centers, centralized tee time reservations, and much more. After American Golf, Pillsbury became GM of Nike Golf, responsible for all U.S. operations, marketing and sales. Following Nike Golf, Pillsbury was President of PGA TOUR Golf Course Properties Tournament Players Clubs (TPC's), and he was then promoted to President of PGA TOUR Championship Management including THE PLAYERS, and Executive Vice President of PGA TOUR Tournament Business Affairs. Most recently, he held CEO roles in the healthcare and consumer products industries. Pillsbury received his MBA from the USC and his BA from the University of California, Berkeley.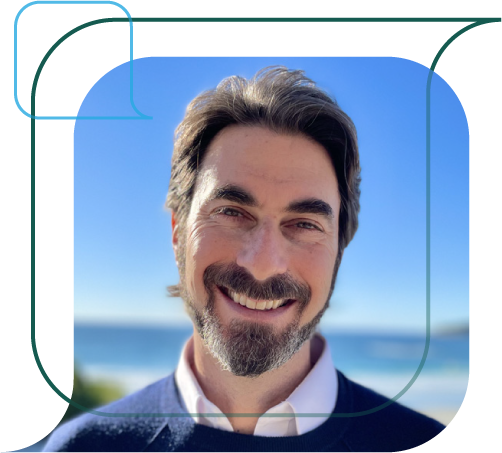 Alan Shipnuck | Author & Award-Winning Golf Writer | Co-creator, Fire Pit Collective
In 1994, Alan wrote his first cover story for Sports Illustrated as a 21 year-old intern, and in the ensuing quarter-century he typed two dozen more. He is the author of eight books, including best-sellers Bud, Sweat & Tees; The Swinger (with Michael Bamberger); and Phil. Shipnuck has won 13 first-place awards in the annual Golf Writers Association of America writing contest, breaking the record of Dan Jenkins, a member of the World Golf Hall of Fame. Alan lives in Carmel, Cal.
Suzy Whaley | President | Golf Nation
Suzy Whaley is best known for being the first female president of the PGA of America. Additionally, Suzy was recently named President of Golf Nation. Suzy is a Master PGA Professional, has been named a Golf Digest top-50 instructor, a Golf Magazine Top 100 instructor, a LPGA top-50 teacher and a two-time Connecticut Teacher of the Year. In 2003, Suzy, a former LPGA Tour player, became the first woman in 58 years to qualify for a PGA TOUR event when she qualified for the 2003 Greater Hartford Open after winning the Connecticut PGA Championship in 2002. Suzy is also a three-time Connecticut Women's Open Champion, National LPGA Teaching & Club Professional winner, Connecticut PGA Section Champion, Connecticut PGA Club Professional Champion and a two- time LPGA Northeast T&CP Section Champion. She is currently an analyst and commentator for ESPN covering PGA TOUR and collegiate events. She also travels throughout the U.S. giving keynote speeches.
Jeff Woolson | Managing Director / Executive Vice President | CBRE, Golf & Resort Group
Jeff Woolson is an Executive Vice President who serves as the Managing Director of CBRE's Golf & Resort Group and since 1991 has been personally involved in transactions totaling over $2.6 billion. These properties include golf clubs and resorts, ski resorts, marinas, master-planned communities and developable land. In over 90% of these transactions Jeff has represented sellers, where he has employed a variety of marketing techniques including traditional negotiation, sealed bid, and open outcry auction.
Recognized often for his outstanding performance, Jeff earned CBRE's Top Producer award for the San Diego Region in 2007, 2010 and 2013; was the Top Producer in the CBRE Hotel Group nationwide in 2009, 2010, 2013, 2016, 2020 and 2021; has been one of CBRE's top 10% of all sales professionals nationwide many times. Jeff was further honored as one of CBRE's top 100 brokers in the country in 2010 and 2013. Jeff is frequently interviewed by national news publications, often serves as a panel speaker and is widely acknowledged as an expert in the marketing of resort properties and real estate negotiations.