Dear Multi-Course Owners and Resort Operators,
We are thrilled to have this opportunity to connect with so many innovators and leaders in the golf industry. This is our seventh year as an MCOR sponsor and as the "Official Golf Car" of the NGCOA. We are so proud to work with this organization to build an even stronger network of business partners. Events like these are what motivate us to create such hard-working and versatile vehicles, like our Drive2 fleet cars and UMAX light utility vehicles. We are honored to support your mission of bringing happiness to others through our favorite sport.
Sincerely,
Stephen Donnell
President of Yamaha Golf-Car Company
Yamaha Golf Car sets the standard in performance, versatility, and comfort for golf, utility, and personal transportation vehicles to inspire a lifetime of exciting experiences—both on and off the course. We continuously draw from our global, 60-year legacy to create industry firsts that excite our customers—the first Electronic Fuel Injection for a golf car (resulting in the best gas mileage with the smallest carbon footprint); the first golf car with fully independent four-wheel suspension for the smoothest ride in the game; and the first QuieTech gas engine that is almost as quiet as an electric motor. Now, with the addition of the Drive2 PowerTech Li with IRS model, we are also the first manufacturer to offer a Lithium Battery option with Independent Rear Suspension (IRS). As the Premier Partner and the "Official Golf Car" of the NGCOA, the Title Sponsor of the NGCOA Yamaha Golf Outing, and the four-time winner of Golf Digest Editors' Choice for Best Gas-Powered Golf Car, our vehicles remain the standard—proving time and time again why Yamaha is The Easy Choice™.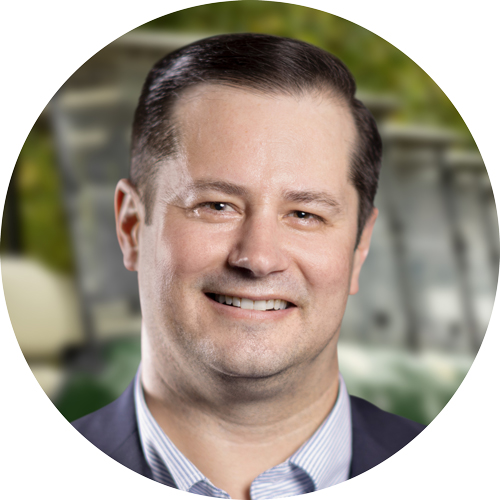 Stephen Donnell
President of Yamaha Golf-Car Company