Dear Multi-Course Owners and Resort Operators,
Thank you for the opportunity to take part in MCOR23 and for supporting us as an Executive Partner of the NGCOA. Supreme Golf works tirelessly to provide multi-course owners with technology solutions that help you and your courses increase revenue while reducing costs.
We are fortunate to work alongside leading multi-course operators as a trusted partner and resource, helping integrate desired solutions and, where required, develop custom software to fulfill specific needs. To ensure you can leverage our solutions without disrupting operations or making major tee sheet changes, we integrate directly with industry leaders such as foreUP, Lightspeed, Club Caddie, GolfNow, EZ Links, Quick18, Omni Golf Technology, and others. 
We invite you to learn more about our technology and revenue management solutions. Whether you want to increase recurring revenue with fully automated subscription software for the golfer and course, sell more tee times through our Barstool Golf Time, Golf Digest, CBS Sports, and Supreme Golf marketplaces at no cost, or have us help with custom solutions, please reach out.
Sincerely,
Jonathan Wride
CEO
Connecting golf courses to golfers worldwide, Supreme Golf gives courses access to data, tools, and technology to optimize revenue. Supreme Golf partners with golf course owners and operators for integrated solutions, including tee time distribution, public membership subscription software, white-label marketplaces, advanced reporting, and consulting services. Supreme Golf also affords golfers the most extensive inventory of tee times to search and book rounds via our tee time marketplaces. 
Supreme Golf Solutions
Revenue365 – Public Membership Subscription Software
Supreme Golf's public membership software is best in class at automating a historically manual process. Revenue365 will free up resources at the course and increase public membership sales, fee collection, and management. Key features include:
Online membership sales
Consumer tee time booking platform with membership upsell capabilities
Dashboard and detailed reporting
Reciprocal benefit management
Flexible, automated customer billing options
Automatic credit card updates to reduce declines
• Multiple payment options for the course
Seamless tee sheet integrations include EZLinks, Club Caddie, Lightspeed, and foreUP
Tee Time Distribution
Golf courses can list directly from their integrated tee sheet at no cost on Barstool Golf Time, Golf Digest Tee Times, CBS Sports, GolfBook, and Supreme Golf. Marketplace key features include:
No cost to the golf course
Courses receive golfer data directly in their integrated tee sheet
Courses control pricing and inventory availability directly from their tee sheet
Abides by the NGCOA guidelines for the online distribution of tee time reservations issued in 2015 and endorsed by the PGA of America
Courses listed on a third-party marketplace already receive a complimentary listing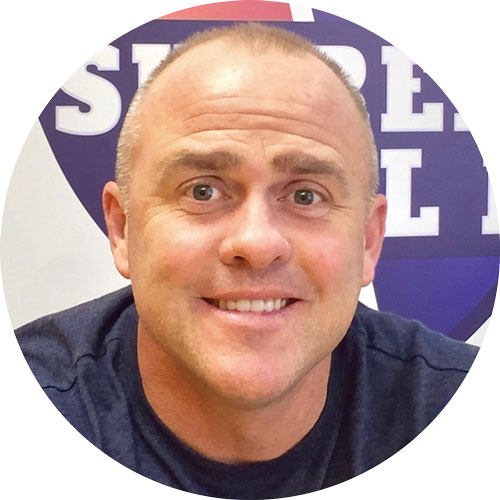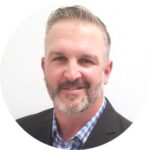 Chris May
Vice President Strategy & Implementation
[email protected]
Mobile 949-370-9754