Dear Multi-Course Owners and Resort Operators,
I'm so excited to be joining you for MCOR! I look forward to meeting or reconnecting with you, and discussing the things that businesses in this industry are experiencing right now.
When we pioneered the cloud-based tee sheet and POS in 2012, I wondered what the future would hold. I've been so pleased as I've watched our growing technology increase efficiency and profitability for our clients, while giving them tools they need to create incredible experiences for their guests.
I look forward to showing you how our platform has grown into the most comprehensive all-in-one tool for running your businesses. Best wishes for a successful 2021 season!
Sincerely,
Evan Teshima
Co-Founder & President
In 2012, foreUP created the original cloud-based tee sheet software. Since then, the company has remained the industry leader in cloud-based technology solutions that enable golf course operators to run and market their businesses more efficiently. foreUP's all-in-one suite of SaaS tools and complementary services automate processes and provide seamless integrations with other software products. Providing tools to manage customers, tee times, inventory, food and beverage, billing, marketing, reporting, and other systems, foreUP's software encapsulates everything a course or club operator could need. The easy-to-use interface is accessible with a single interface on any computer, tablet, or smartphone.
Request a demo today to learn how foreUP can help your business grow.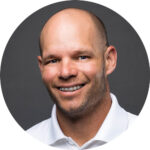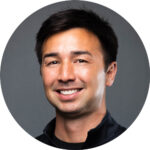 Evan Teshima
Co-Founder, President